We believe in equality, trust, fairness and integrity
RS Risk Solutions has built its reputation on quality of service and responsiveness.  As an expert team of independent insurance brokers and risk managers, we work hard to develop an insurance programme that meets your needs. We specialise in commercial and business insurance solutions as well as high / mid net worth home insurance solutions.

Our leading technology platforms allow us to compare quotations from a panel of different, reputable insurers, compare wordings to make sure we are offering you the best cover to meet your needs, share risk reports and claims information quickly. The ability to communicate and share information quickly with our customers, our people, our insurance and risk solution partners is critical to business success.
However, because technology makes operational effectiveness easier today, does not mean that we have forgotten the importance of human interaction. Our 'new-old' vision also means that we place human responsiveness at the centre of our business operation – the tradition of personal service and building caring relationships.
We will share relevant knowledge and new ideas with you to help you understand the risks your business faces – and not limited to insurance products but provide access to a broader business knowledge. We will raise your awareness of risks that may arise from the ever changing business regulations in your industry; those that affect you as an employer, as a member of your business and consumer communities.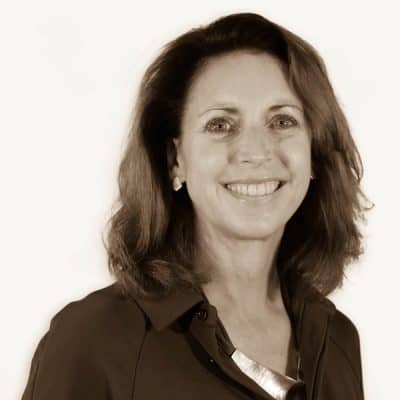 Dr Linda Read Shepley
FCII, MBA, DipM, MCIM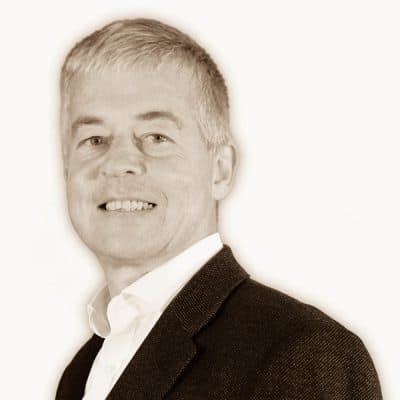 Commercial leadership underpinned by underwriting, marketing, operational and financial knowledge
"By drawing on our collective and extensive network of relationships, expertise and track records we will identify and convert opportunities in our chosen target markets.
At the same time, we will take advantage of ongoing market disruption caused by digitisation and regulatory compliance in the context of an increasingly concentrated sector."
We are an independent and regulated UK insurance broker predominantly supporting clients in:
London and the South East including: Surrey, Kent, East Sussex, West Sussex, Ashford, Bexhill, Brighton, Caterham, Chatham, Copthorne, Crawley, Crowborough, Croydon, Dorking, East Grinstead, Eastbourne, Edenbridge, Forest Row, Gillingham, Gravesend, Hastings, Haywards Heath, Heathfield, Horley, Horsham, Hove, Kingston upon Thames, Leatherhead, Lewes, Lingfield, Maidstone, Newhaven, Oxted, Redhill, Reigate, Royal Tunbridge Wells, Seaford, Sevenoaks, Sutton, Swanley, Tonbridge, Uckfield, Woking, Worthing
We will continuously develop our business with your business needs in mind
RS Risk Solutions was established as a regulated insurance broker for the sole purpose of offering you a refreshingly different approach to supporting your risk and insurance requirements. We aim to be your preferred partner when you are considering your business risks and insurance needs.
Our combined and diverse expertise allows us to work across all commercial insurance sectors, affinity schemes and risk management solutions. Our leadership team has been working in the insurance industry for many decades both as leaders for international insurance organisations and by running a successful insurance consulting company since 2002. It is because of this diverse experience that we are able to take a consultative approach to understanding your business, its priorities and goals, as well as when responding with insurance and risk management recommendations.
We are adept at solving problems and helping our clients to respond quickly and effectively in a crisis, which is the crucial role you expect from your insurance adviser.
Supporting your business is our priority
Our stakeholder charter sets out the central importance of our customers to our business and everything we do.
We commit to working with our customers, indeed all of our stakeholders, in an open, ethical and honest way and to treat everyone with equal respect and consideration, irrespective of gender, age, ethnicity or role.
RS Risk Solutions' Stakeholder Charter:
Be Shaped by Customers – Really put our customers at the centre of all aspects of our business model. We will place more importance on the relationship we have with our customers than the 'product sell' and will proactively inform customers of new risk-related services, introducing them to different specialists as needed.
Be Entrepreneurial and Responsive – Deliver risk and insurance solutions that focus on our customers' needs, seeking to innovatively create more effective products and services for them and their families and their co-workers.
Be a Trusted Partner – Work with all our stakeholders in an open, ethical and honest way befitting of the insurance profession, responding positively and effectively when needed.
Treat Everyone Equally with Respect – Treat all our stakeholders and their teams with equal respect and consideration, irrespective of gender, age, ethnicity or role.
Build a Sound Business – Strive to grow profitably, remaining strong, stable and robust by being consistently focused on our core business.
Always Allow for the Unexpected – Be prudent in our financial management, be prepared to mitigate unexpected events and avoid waste by adopting diligent systems of monitoring and control. Optimise the benefits of compliant policies and procedures.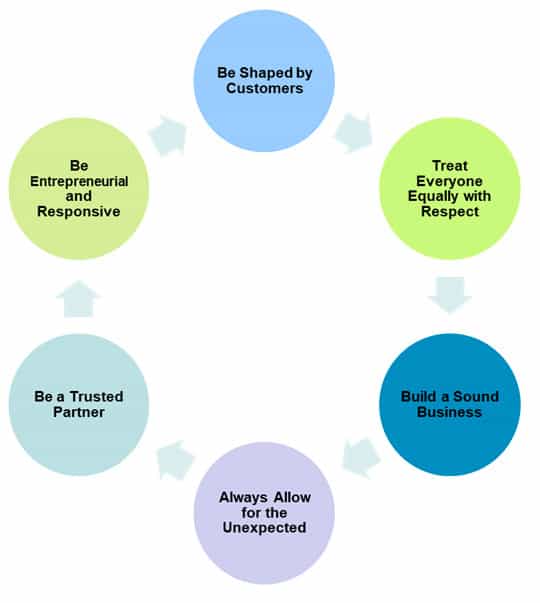 Our 'new-old way' means that sitting at the heart of our business is the traditional value of service – service with a caring face. We recognise the importance to our customers of human responsiveness, expertise and decision-making when it matters most.
Our vision is to provide our customers with expert support when they need it – experts who will stand side by side with you as your business develops and grows, as you encounter complex challenges and need to make difficult decisions. As a team of expert advisors, we help our customers to make sense of these complex risk-related issues.
Of course, the leading digital solutions and technology platforms we deploy play a central part in our operational efficiency and we strive to continuously improve those digital solutions. However, our 'new-old' vision emphasises the benefits of expert human intervention supported by digital solutions, rather than the other way around.